About Bitcoin
Name: Bitcoin

Symbol: BTC

Circulating supply: 19 445 325 $

Max supply: 21 000 000 $

Cmc rank: 1

Volume 24h: 16 541 670 000 $

Percent change 1h: -0,02 %

Percent change 24h: -0,15 %

Percent Change 7d: -0,15 %
About Ethereum
Name: Ethereum

Symbol: ETH

Circulating supply: 120 175 840 $

Max supply: 0 $

Cmc rank: 2

Volume 24h: 6 931 401 300 $

Percent change 1h: -0,13 %

Percent change 24h: -0,45 %

Percent Change 7d: -0,79 %
BTC to ETH calculator
A good deal of investors and salesmen evaluate the potential profit-earning capacity of their digital investments before proceeding with a transaction. BTC to ETH calculator helps quickly predict the financial result of putting up the money.
Godex.io converter has a simple and straightforward interface. This tool is used to swap Bitcoin for Ethereum and determine an asset's buy and sell value in a certain price range. It allows you to calculate the profitability of the relevant transaction quickly.
How to Convert BTC to ETH?
Bitcoin (BTC) to Ethereum (ETH) exchange is very simple to do within our online exchange system by making the number of handy steps:
1 step - Pick BTC in the dropdown of the left field on the exchanger and ETH at the right field respectively. After specifying the amount to convert BTC to ETH the calculator will automatically count the BTC quantity you will get.
2 step Fill in your ETH wallet address to the appropriate field to receive the BTC to ETH converted amount and click "Exchange". Thus, the exchange has just begun creating your order to transfer BTC to ETH.
3 step - The next stage is to receive from us a deposit address by which you should transfer the BTC amount you plan to exchange and afterwards you are notified with the transaction ID.
4 step During the whole transaction process from the opening till its completion we ensure the fixed BTC to ETH rate.
5 step - You are going to receive ETH to the wallet you indicated at the beginning along with the order details and its duration.
Easy and fast!
Live BTC to ETH Price
Godex brings forth the live tracking of Bitcoin Ethereum rate changes. See here Bitcoin Ethereum actual closing rates . With Godex you may find the actual Bitcoin Ehtereum volume .
Convert BTC to ETH at the Best Rates
Any exchange made with the Godex exchange service is absolutely safe. This is supported by a fairly long service life as well as Godex placement in reputable review services. Please note that our service has an impeccable reputation and a large number of feedbacks. You can exchange not only Bitcoin for Ether, but also for a huge number (200+) crypto coins and 40,000+ trade pairs. Godex system is able to track in real time the best rates on such top recognized platforms as Bitfinex, HITBtc, Binance and many other partners in order to guarantee our users with the best exchange experience ever. On our crypto exchange customers are secured from the market highs and lows getting the fixed exchange rate that will stay unchanged until the completion of transactions.
Bitcoin Vs Ethereum Exchange Benefits
Clients may exchange in an anonymous, fast and safe way. Qualified Godex.io support line is available 24\7 with the ability to resolve any ordinary transaction request less than half an hour. Launching Godex.io mobile application for IOS and Android is aimed to provide the customers with quick access to digital coins rates from any smart device which will attract many traders who are interested in fast and fruitful crypto transactions and exchange operations. You can proceed with BTC to ETH conversion at the most competitive rate with Godex and enjoy an exchange process which is functioning like Swiss watch.
BTC to ETH Price Details
If you want to sell BTC and buy Ether, just use the built-in Godex price calculator, which in 1 click will show the number of Ether you are going to buy after you define for yourself the amount of Bitcoin you want to exchange.
In order to ensure the best rate for the clients Godex interacts with top reliable crypto exchanges in order to bring forth the relevant trading details including exchange rate comparisons.
Circulating supply
Circulating supply of Bitcoin is 19445325 BTC coins and a maximum supply of 21000000 BTC coins, whereas Ethereum has a circulating supply of 120175840 ETH and a maximum supply of 0 ETH coins.
Trading volume
The daily trading volume of Bitcoin is 16541670222.74600000, whereas the volume of Ethereum is 6931401317.98590000 per day.
Percentage price change
The Bitcoin rate has changed by -0.14982838 over the past 24 hours, and by -0.15248583 over the last week.
The rate of Ethereum has changed by -0.45246563 over the past 24 hours, and by -0.79346074 over the last week.
How BTC to ETH calculator works
A cryptocurrency converter allows you to quickly get information about the proportions of digital money in relation to each other. If you plan to find out how much one type of cryptocurrency costs, you just need to enter the value in the required field of Godex calculator. All the results are displayed in real mode.
For the convenience of users, the Godex immediately shows the values of the main types of digital money, so that you can independently calculate or check the obtained amounts. The calculator saves the time, indicating actual values on conversion of BTC to ETH and being an irreplaceable assistant.
Popular Coins
Related Search
Versus pairs
F.A.Q.
How to convert Bitcoin to Ethereum ?
BTC to ETH along with over 200+ cryptocurrencies are always available for an exchange with Godex.
The dropdowns of both right/left fields are shown for the required BTC/ETH crypto pair on the display respectively. Just specify the amount for BTC to ETH converter and the calculator will automatically highlight ETH quantity you are going to get, fill up your Ethereum address in the "Destination" field. Before pushing the "Exchange" button you have to carefully scrutinize all the data on the exchange pair you planned to convert.
Making all these precise steps will result in an automatically produced deposit address by which you should transfer the BTC coins in the amount you plan to exchange and afterwards we will provide you with the transaction ID.
After BTC deposit is received and confirmation is obtained, Godex will immediately start converting Bitcoin to Ethereum immediately.
Often users contact us with a question about fluctuations of the BTC to ETH exchange rates. We work with strong partners such as Bitfinex, HITBtc, Binance and consistently process a large number of transactions per day. The service constantly monitors the relevance of rates, so the exchange is always carried out only on the basis of them providing the best rates to the clients fixing them from the creation of an order until its fulfillment. Godex will start searching for the best rate tracked after receiving your BTC deposit. So you are getting the exchanged amount of ETH to the indicated address in a couple minutes.
At the end of the process of exchanging BTC to ETH you will absolutely get the order details which include the time you spent on the whole exchanging process.
If you still have technical problems with exchanging Bitcoin for Ethereum, we recommend contacting the support service by clicking the "Support" button and we will try to help you with the solution of the issue. We recommend all users to study our FAQ section.
What is BTC and ETH exchange pair?
In general, you should always choose the following promising pairs such as Bitcoin to or vice versa Ethereum, you will never be in the red, because these coins will also grow for sure. These coins are the main tools for work and are always relevant, and even if their price drops, they will cost more in the near future.
And even if they do not buy back, the price goes down, then you will have this crypto money. There is nothing wrong with that, in the end they will all grow up. You just need to wait and be patient. The main thing is to look at the coin itself, where it is now, and the price movement chart for it. Due to the global demand Bitcoin and Ethereum are notorious crypto coins, and they make up the TOP pair of the crypto market being registered on most exchanges, and having the highest trading volume.
How to compare BTC and ETH ?
Both the Bitcoin and Ethereum networks have their own cryptocurrencies.
Bitcoin can be easily bought with regular money through cryptocurrency exchanges, brokers, exchange platforms, and even special ATMs that sell Bitcoins.
Ethereum can be bought on exchanges, brokers, and exchange platforms.
Both Bitcoin and Ethereum can be securely and instantly transferred anywhere in the world with internet access for little or no cost.
Bitcoin has come a long way as a means of payment, we remember the story of the American Laszlo Hanech, who spent 10,000 BTC to buy just one pizza 10 years ago. These days, we can send digital currency instantly, pay for things with it, and cooperate with more retailers, restaurants and service providers who are now accepting both Bitcoin and Ethereum
What is the limit for BTC to ETH exchange?
Our users should not register or leave any personal information. This allows them to avoid identification and financial theft.
Godex as a client-oriented exchanger has set no limits for the transaction volume or number of any transactions per day or any other specified period. You can exchange absolutely any amount.
Read about Bitcoin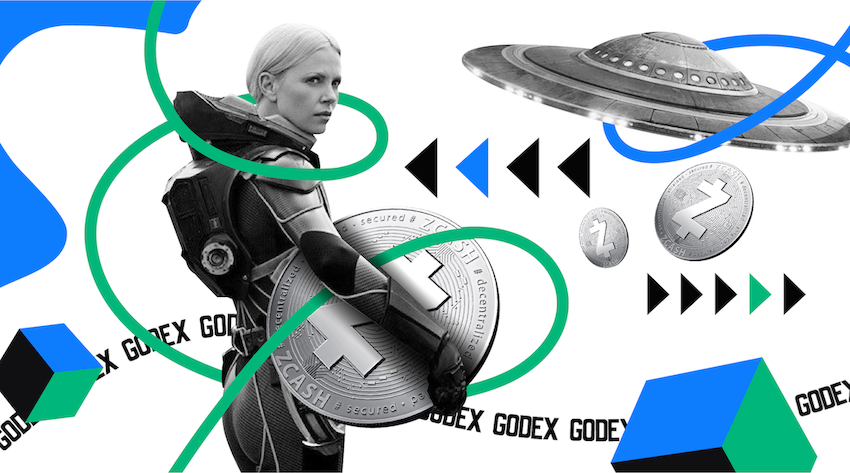 Crypto Currencies
5 minute read
9/29/2023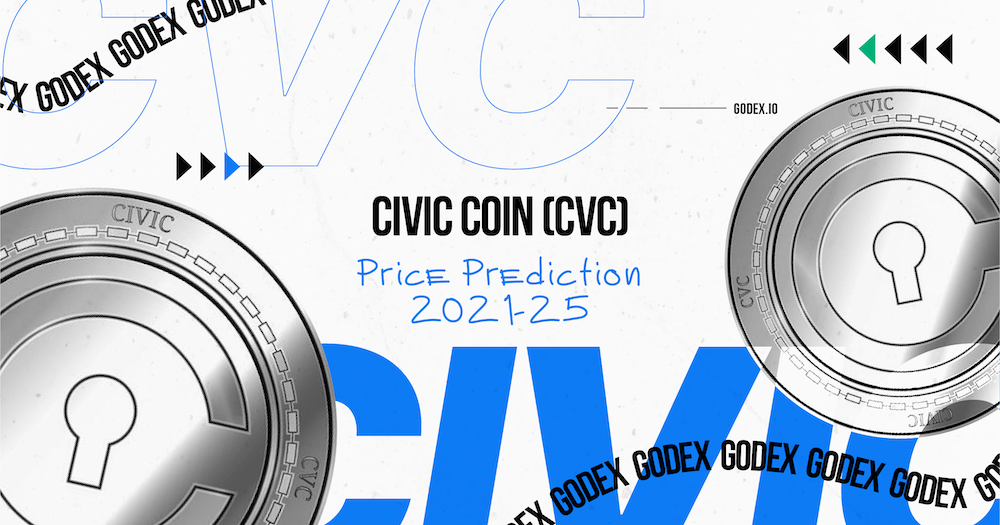 Crypto Currencies
4 minute read
9/29/2023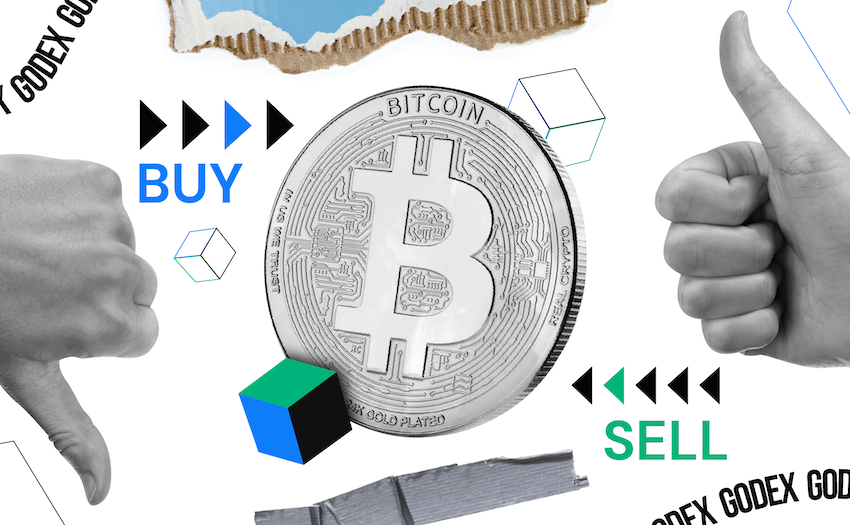 Crypto Talks
7 minute read
9/29/2023
Read more