About Bitcoin
Name: Bitcoin

Symbol: BTC

Circulating supply: 19 445 325 $

Max supply: 21 000 000 $

Cmc rank: 1

Volume 24h: 16 541 670 000 $

Percent change 1h: -0,02 %

Percent change 24h: -0,15 %

Percent Change 7d: -0,15 %
About Zcash
Name: Zcash

Symbol: ZEC

Circulating supply: 16 328 269 $

Max supply: 21 000 000 $

Cmc rank: 76

Volume 24h: 22 592 650 $

Percent change 1h: 0,07 %

Percent change 24h: -0,04 %

Percent Change 7d: 0,34 %
BTC to ZEC Calculator
Both Bitcoin (BTC) and Zcash (ZEC) are hugely popular cryptocurrencies, with very different philosophies and applications. Crypto holders often wish to trade and exchange one for the other as a cryptocurrency pair.
Below, you will find out how to convert BTC to ZEC and how to use a cryptocurrency calculator at Godex.io.
What is the key feature of a calculator at Godex.io? This tool allows you to check the current BTC to ZEC conversion rate. It ensures you can do a few things like:
Checking the BTC to ZEC price, including how much is one BTC to ZEC
Understanding how much crypto you will receive after the conversion is made
Knowing your margins before you commit to a trade
The BTC to ZEC calc is necessary when it comes to making sure that crypto traders are getting the best value for money. It gives you an accurate understanding of how much each trade will cost on the exchange platform. Exchanges without a BTC to ZEC calculator are not transparent and should be avoided when trading these crypto pairs.
How to Convert BTC to ZEC?
Using a BTC to ZEC converter at Godex.io is straightforward. There's no upper limit for trades. You can convert 1 BTC to ZEC or any other amount just as well.
The Godex homepage has a big conversion calculator at the top. You need to first set the trading pair — just select the two desired cryptocurrencies from the dropdown lists. Type in how much BTC you wish to trade and Godex does the rest. The converter will immediately display how much ZEC you receive in return.
Live Price
Godex sources the live BTC to ZEC rate and displays it clearly in realtime. You won't have to commit to making an exchange where you aren't sure about how much you will have on the other side of the transaction.
Many exchanges have hidden fees or unfavorable rates. With the custom calculator, everything on Godex is in front of your eyes. There is no complex chart reading needed either. But, you can still refer to live price charts below the calculator and check the recent changes.
Convert Crypto at the Best Rates
Once you have entered the currency pair, Godex provides the best rate and if it works well for you, just hit the Exchange button. The steps from here are simple:
Fill out the recipient address (to direct where you want your funds to be deposited).
Complete your sender address to process the transaction.
Send BTC to the provided wallet address.
Godex will then take care of the rest with a transaction time of between 5 and 30 minutes.
BTC to ZEC Exchange Benefits
Godex has several core benefits that make it a go-to platform for crypto enthusiasts. It ensures cryptocurrency security with DDoS protection, provides customers with a huge range of cryptocurrencies (200+), and requires no sensitive info to process your transactions. Moreover, it 'freezes' the exchange rate during the transaction process so that you get the intended amount of crypto. In the BTC/ZEC case, the amount of ZEC displayed by the calculator is the exact amount you will receive after the transaction. So, the exchange operates in a transparent way for traders.
BTC to ZEC Price Details
When providing a value of transaction in the calculator, Godex uses real-time market prices. It makes sure that you can take advantage of any peaks or dips without having to wait and potentially losing your trading window.
How BTC to ZEC Calculator Works
The calculator's functioning is really simple. Once you have chosen the pair, Godex uses real-time prices to display how much ZEC you will obtain when the transaction is completed.
Popular Coins
Related Search
Versus pairs
F.A.Q.
How to convert Bitcoin to Zcash?
You can convert one currency to the other using the adjustable calculator on the Godex homepage. Select that pair and then hit the Exchange button.
What is BTC and ZEC exchange pair?
Bitcoin (BTC) is a decentralized currency. Zcash (ZEC) is based on Bitcoin but with extra levels of anonymity and privacy.
How to compare BTC and ZEC?
Comparison of the two is straightforward and can be done by visiting the respective websites of both cryptocurrencies. They both outline their features clearly for traders.
What is the limit for BTC to ZEC exchange?
Some exchanges impose trading limits, but with Godex you don't need to worry about it. There are no maximum limits. Whereas, the minimum amount for exchanging either BTC or ZEC depends on the current price of each cryptocurrency.
Read about Bitcoin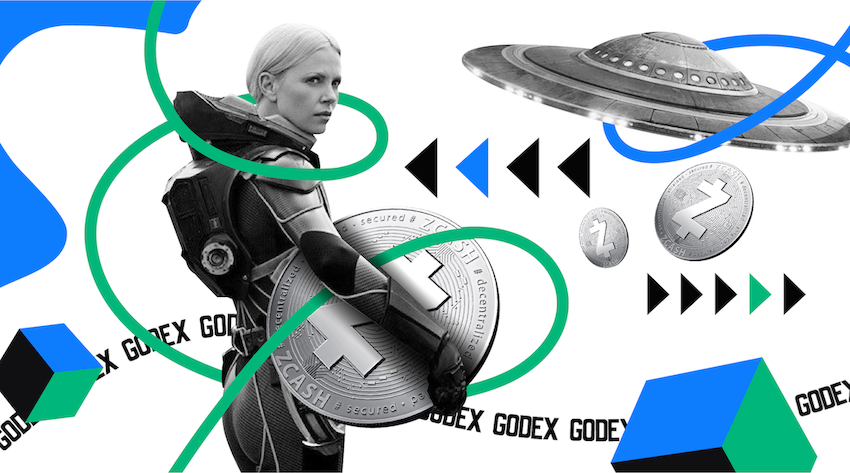 Crypto Currencies
5 minute read
11/29/2023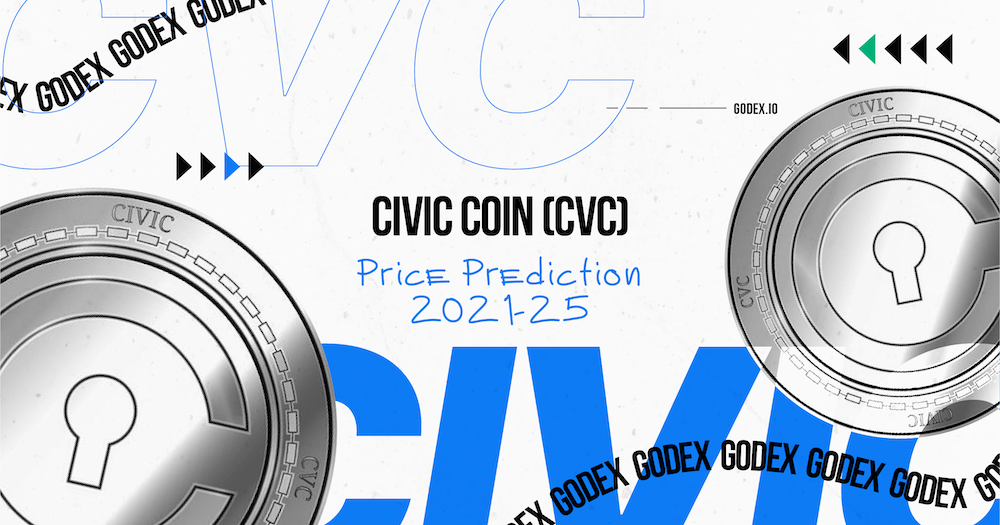 Crypto Currencies
4 minute read
11/29/2023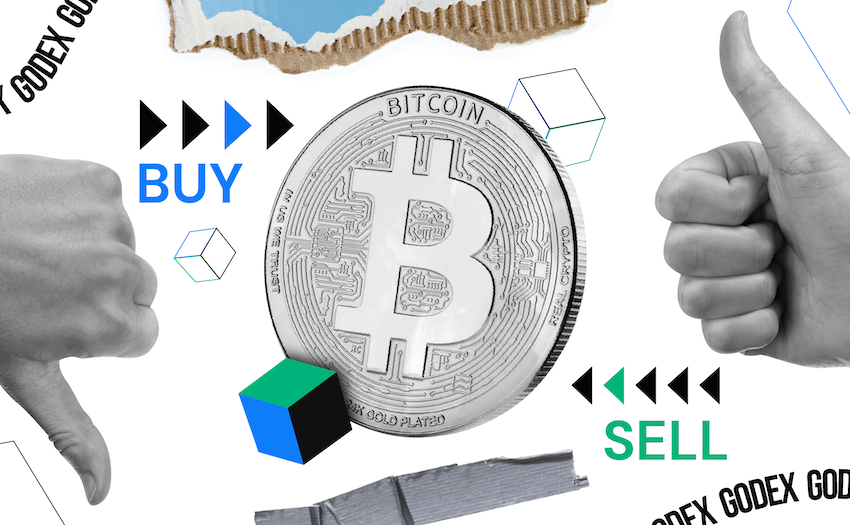 Crypto Talks
7 minute read
11/29/2023
Read more