About EOS
Name: EOS

Symbol: EOS

Circulating supply: 1 098 468 400 $

Max supply: 0 $

Cmc rank: 51

Volume 24h: 92 231 942 $

Percent change 1h: -0,01 %

Percent change 24h: -0,38 %

Percent Change 7d: -0,08 %
About Bitcoin
Name: Bitcoin

Symbol: BTC

Circulating supply: 19 445 325 $

Max supply: 21 000 000 $

Cmc rank: 1

Volume 24h: 16 541 670 000 $

Percent change 1h: -0,02 %

Percent change 24h: -0,15 %

Percent Change 7d: -0,15 %
EOS to BTC Calculator
Both EOS and BTC are popular among traders. Moreover, the two coins make up a trading pair which is featured on many crypto exchanges, including Godex.io. Since you're on this page, you likely want to use the EOS to BTC converter and buy Bitcoin using Eos (or vice versa).
In this article, we'll explain how to use our site and what its main benefits are.
The calculator is the main tool on Godex, and it also works as an EOS to BTC converter.
Once you decide to exchange the two cryptocurrencies, just input how much EOS you're willing to sell and you'll get its currency worth in BTC. Alternatively, you can type the BTC amount and Godex.io will automatically tell you the price you have to pay in EOS.
How to Convert EOS to BTC?
The team behind Godex.io made sure to make the entire process easy and beginner-friendly. Therefore, even if you're completely new to the platform, you'll have no trouble understanding how it works and how to use the EOS to BTC converter.
First, you need to enter the number of EOS units you wish to sell or the BTC you want to buy. If you want to obtain EOS using BTC, all you need to do is click the swap button in the middle of the calculator.
Next, Godex will tell you the latest price. If you like it, you should enter the wallet address of the cryptocurrency you're buying.
Finally, click on the Exchange button and enter the wallet address for making a deposit. For example, if you're selling EOS cryptocurrency, you need to insert your EOS wallet address.
That's it. After you confirm the transaction, you need to wait for several minutes — usually up to 30.
Live EOS to BTC Price
Many people wonder how much is one EOS to BTC, but the answer is not that simple when you're trading cryptocurrencies. The crypto world is dynamic, and prices change often — that's actually how the majority of traders make a profit in this activity.
Instead of writing the price here, we decided to add two charts below the calculator. It shows how EOS and BTC trade against the US dollar. This should help you determine price trends and understand when's the right time to buy or sell.
Convert EOS to BTC at the Best Rates
Do you know how Godex.io always manages to give you the best rates? It's pretty simple, and we'll tell you our little secret. Godex follows the rates for all exchange pairs on all the most popular crypto exchanges in the world. As soon as you request a rate, Godex will choose the exchange that offers the best one at that moment and offer it to you. It doesn't get easier than that.
EOS to BTC Exchange Benefits
There are three major exchange benefits for people who want to trade EOS to BTC on Godex.
First of all, Godex is a decentralized exchange, which means you don't have to register, open an account, or provide any sort of information that will somehow reveal your identity. In other words, trading is completely anonymous with Godex.
Second, Godex understands that prices in the crypto industry often change. Sometimes, they change even during the transaction process, and many traders receive less money than they expected. Because of that, Godex will fix the rate at the time you initiate the transaction, and you'll get the amount you were promised.
Finally, another huge benefit of being decentralized is having no upper limits — you can trade your entire EOS wealth to BTC and vice versa.
EOS to BTC Price Details
We're not going to tell you the prices of either EOS or BTC in this article, as they often fluctuate. Instead, we encourage you to explore the charts on this page and learn more about the latest prices.
How EOS to BTC Calculator Works
Godex.io's calculator is decentralized and it offers you a chance to exchange many popular cryptocurrencies on the go. Right now, you can exchange 170+ cryptos, and almost all of them make up a crypto trading pair. All you need to do is pick one crypto to the left of the calculator and the other to the right.
Popular Coins
Related Search
Versus pairs
F.A.Q.
How to convert EOS to Bitcoin?
Just insert the amount of EOS and you'll get its latest price in BTC. Input the wallet address and proceed with the exchange.
What is the EOS and BTC exchange pair?
EOS/BTC is is a trading pair, like many other crypto trading pairs. It means you can swap them one for the other using crypto exchanges.
How to compare EOS and BTC?
You can type in the amount you want in the calculator and get the latest price. Alternatively, check out the charts below the calculator.
What is the limit for EOS to BTC exchange?
You can trade as many cryptos as you want. Still, the exchange has lower limits, which means you cannot trade 1 EOS to BTC. The minimum you can trade is 0.003 BTC (but that may vary as well).
Read about EOS
Crypto Currencies
8 minute read
11/29/2023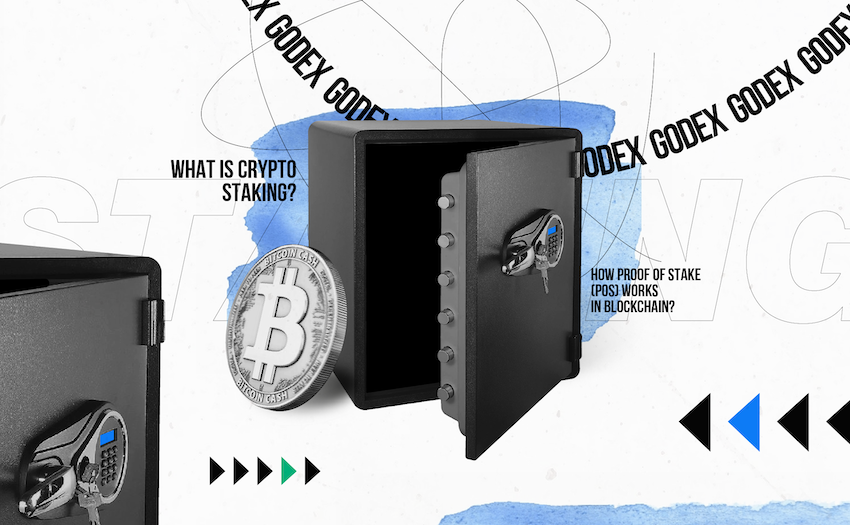 Crypto Tips
6 minute read
8/30/2021
Crypto Currencies
5 minute read
10/18/2020
Read more