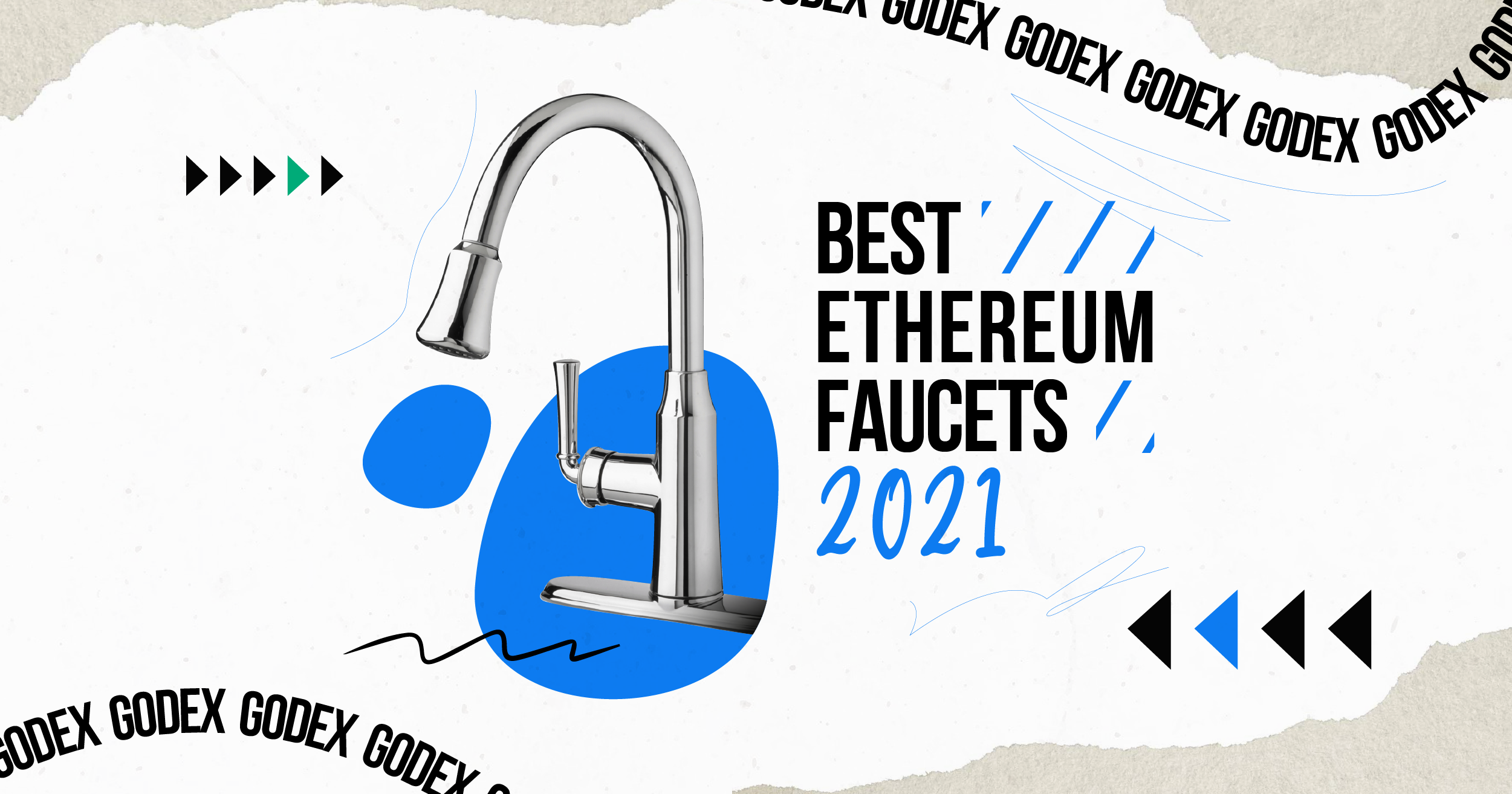 Earning money on the Internet is engaging an increasing number of users. Many of them are interested in making money from working with cryptocurrency. This area is developing rapidly and offers more and more ways to make a profit.
At first, it was a mining process, which means extracting cryptocurrency using special equipment. Due to the constant growth of the rates of electronic money, many holders have started buying it for a subsequent sale. Every day there are more and more types of digital coins. If at first, it was Bitcoin, then no less promising types of electronic currency were added to it, such as Ethereum, Dogecoin, Dash and others. In particular, special attention is paid to the Ethereum (ETH) cryptocurrency.
Recently, the so-called "faucets" have appeared, which is another way of earning money. These services offer users a reward in cryptocurrency for performing certain simple actions, such as entering captcha, watching commercials, clicking on links.
What is an Ethereum Faucet?
Ethereum competes with Bitcoin in terms of popularity among users. Many people want to become a part of the Ethereum cryptocurrency network and gain profits from the growing crypto active. But free Ethereum mining is possible only via modern expensive video cards, and not everyone has the money to buy them.
If you are not able to invest large funds in the purchase of mining equipment, or in trading on currency exchanges, you have a possibility to make money on specialized resources called Ethereum faucets. These are online services that help you earn cryptocurrency for free.  
Ethereum faucets are the sites that pay users for visiting their platforms and completing simple tasks. A faucet is like a lottery that gives out a certain amount of ETH at fixed intervals.
There are a sufficient number of such services on the Internet, and the mechanism of their operation is identical to each other. The main thing is to choose the right resource.
All faucets for the Ethereum cryptocurrency (as well as for other digital assets) have common features:
The principle of earning income

. These platforms live off advertising. Various companies or other sites pay them to display banner ads. The faucets give part of the proceeds to their visitors who perform one of the above tasks. The rest goes to the maintenance of the resource. For this reason, there are always a lot of banners on the platforms that give out free Ether. Moreover, advertising links are often placed on functional buttons (for example, on the login button) so that the transition to the advertised page occurs in any case. Also, almost all Ethereum faucets are protected from ad blocking extensions. So that, if you have, for example, an installed Adblock, the service will not allow you to enter your profile until you disable this extension.

Amount of payments

. At a time, such sites give out only parts of the Ether, i.e. wei (this is like 1 satoshi in Bitcoins) or szabo (1 szabo equals 100 wei). One-off earnings often vary. It depends either on your luck or on the complexity of the work performed (for example, 50 wei is paid for clicking on one link, and 100 wei for visiting another one, if you need to spend more time on it).

The frequency of payments

is another key aspect that unites all faucets, regardless of the currency being handed out. As a rule, you can collect coins once an hour. There are platforms distributing wei or szabo every 15-30 minutes. The platforms that allow you to collect money once every few hours (although fewer attempts are usually compensated by a solid payout) are less common. One way or another, you will not be able to receive payments non-stop. At least the minimum time interval between attempts will be set.

Referral program.

This is a tool that further motivates people to promote these resources. Almost any faucet has a referral program with certain conditions. A user needs to throw off a personal referral link to another person so that he can click on it to the tap, register on it and start earning coins by himself. A commission is paid for attracting a new member which is a percentage of his income. The arithmetic here is extremely simple meaning the more referrals you have, the more passive income you get.
The conditions for withdrawing to the wallet complete unique features of each faucet. The fact is that there are independent resources that function separately from other similar sites, and there are sites associated with micro wallets (for example, with FaucetHub). In terms of this, they can be divided into 2 large groups:
Platforms from which you can withdraw money to the wallet only after accumulating the minimum amount on the balance. As a rule, the threshold for withdrawal equals 250-350 thousand wei. It is installed in order not to overload the network with microtransactions.

Ethereum faucets paying directly to the micro wallet. From such resources, you can withdraw any amount to the intermediate storage (the same Faucethub). But in order to withdraw from the micro-wallet, in any case, you will need to accumulate a certain number of coins. Working with aucets coupled with micro wallets is considered safer. The fact is that any resource can become a SCAM before you collect the required number of coins on it. In this situation, you are only wasting your time. But if you immediately transfer money to an intermediate service, you can get rid of such risks. Of course, no one canceled the sudden termination of the work of the same Fausethab, but this platform has been functioning for quite a long time, which gives reason to trust it.
It should be noted right away that Ethereum faucets cannot bring millions of US dollars to their customers. It is rather a great option to jump-start your cryptocurrency career. And to be honest, it is suitable for today's schoolchildren and students who wish to earn pocket money for themselves.
How Can You Earn Free Ethereum
The Ethereum-faucet concept will allow interested people to get ETH for free for performing certain tasks on the Internet. The actions that a person should perform on a platform with a free Ether faucet are simple. Perhaps this is what you already do in the network, but for this action you will receive rewards for it. This is what makes the faucet idea very attractive. How to get free Ethereum?
In order to become the owner of ETH fractional parts, a user is required to:
go to the Ethereum faucet and pass a simple registration procedure.

indicate the address of the wallet for cryptocurrency.

follow the steps indicated by the developer. As a rule, these are captcha input, clicking on links, viewing advertising materials, etc. Sometimes it is easy enough to have the site open in a browser.

collect coins on the Internal account, then withdraw them to the main wallet.
Since instant payment faucets do not work directly with standard cryptocurrency wallets, a special micro-wallet will be necessary, which will receive coins and accumulate to the minimum required for transfer to the main storage. It is difficult to say how much a client of an Ethereum faucet can earn. Why? It is difficult to predict. It all depends on how many tasks the user performs. 
If you are still attracted by the idea of free Ethereum, you can try downloading various mobile apps used for the same purpose. You can get currency via them by sending the corresponding application codes to your friends. In addition, there are similar mobile applications in the form of games and lotteries.
The Pros and Cons of using an Ethereum Faucet
The most basic pluses of the crypto faucets are the following:
There is no strict work schedule and other attributes of "working for the Man". When you need money, you work which is very handy for freelancing.

This way to earn money is not difficult and does not require special knowledge.
Although faucets do not give out a lot of money, the income from them can grow exponentially along with the growth of the cost of the cryptocurrency. Visiting faucets can become additional income that does not require significant time costs.
However, there are also disadvantages of these online-services:
The main disadvantage of ETH faucets lies in the low earnings. You can get cryptocurrency in this way completely without investment, but the number of earnings cannot be compared with other methods. You will not normally make money sitting on only one faucet of cryptocurrencies, since the rewards are more than modest. Therefore, you will have to work with several services and along the way develop a network of referrals.

The fact is that such sites are not durable, and there is a risk of losing funds if the service is closed. At the same time, there is a risk of becoming a victim of fraud. Therefore, you'd better use only verified sites with positive reviews.
Those of you who are wishing to make money on cryptocurrency should take into account the instability of this market and all the risks associated with this. So far, most experts predict further growth of cryptocurrencies, but the option of its collapse is not excluded.
Top 5 Ethereum (ETH) Faucets
Thus, we've covered the key points related to Ethereum faucets and understood what it is and how it works. Therefore, below we provide a top-5 Ethereum faucet list, that contains online services which according to users` reviews are indeed reliable in 2021.
Among all the faucets that provide the opportunity to earn Ethereum, users single out Ethereum-Faucet.org. The choice is related to the usability of the site and a moderate amount of advertising. 
The Ethereum Faucet issues tasks every 240 minutes (4 hours). In order to withdraw earned funds, you need to use the FaucetHub system. You can save coins on your profile balance or immediately order a withdrawal to a micro-wallet. This faucet allows you to immediately withdraw money to Faucethub, regardless of the amount on the balance sheet. 
The reward for one task on the Ethereum Faucet website is now 0.00000294 ETH. There is a daily lottery with winnings up to 0.001 ETH. Also, a lottery is played on the site. To participate in it you must have lottery tickets. They can be obtained in two ways: by collecting coins every 240 minutes (1 ticket is given for each collection), or by buying tokens in the lottery tab. The more such tokens you have, the higher the chance of winning is. Participation in the lottery is automatic. After each drawing, the accumulated tickets expire.
Please note that even a microtransaction is charged a 1.5% commission. Moreover, money comes to the balance of Faucethub, it can take up to half an hour. 
You can increase your daily income through referrals. Under the terms of the faucet program, you will receive 15% of the profits of the invited participant.
Free Ethereum Faucet distributes free Ethereum cryptocurrency (its component part) for visiting the site and solving the captcha. Coins are credited from the income via displaying advertising on the FreeEthereum faucet website and from the income of the Multiply game. Multiply is a gambling game where luckiness and a stroke of fortune determine the winnings and receipt of cryptocurrency. It should be remembered that the Multiply game is always quite risky and easily leads to the loss of all accumulated funds. For this reason, you'd better avoid it when there are very few coins on the balance. You may get Ethereum for free every 60 minutes for using the faucet.
After the registration stage has been completed, on the main page, solve the Captcha, click Roll and Ethereum coins will be automatically credited to your balance. The amount depends on the number dropped and can reach $ 200 for one call to the faucet.
Lottery is a weekly raffle where each user takes part by purchasing at least 1 (one) lottery ticket. The more lottery tickets you buy, the higher the chance of winning is, but this is not certain, since the random determination of the winner is an unpredictable thing.
Earn is a special section of the Free Ethereum faucet, where we get interest every day on the balance at a complex 6% annual rate. For your  understanding, a compound interest rate is the accrual of interest on previously received interest.
Allcoins faucet differs from many others because over 30 types of different digital currencies can be collected on it, including, of course, Ethereum. When you follow the link, the site will offer you to register at first.
The faucet does not require investment and allows you to collect coins for free throughout the day. Users earn Ether by solving captcha and other tasks, or, again, take part in games. In addition to earning Ethereum on this site, you can also mine cryptocurrency using the cmd miner or web miner functions. The users of this faucet can apply for the receipt of the cryptocurrency every four minutes, after setting the service on an automatic charge using the account. Payments go to your personal Ethereum wallet or Faucethub one. There is no minimum withdrawal amount on the site. There are also crypto exchange services, live chat and a support service.
Also, there are no requirements for any specific wallets, you can link almost any address for withdrawal. The referral program is pleasant as you will receive 25% of the income of new users who register on the portal using your link.
Pay attention that your account can be blocked if you try to work on the site through a VPN, with an ad blocker, with enabled antivirus, through a proxy server or in the Tor browser.
This multicurrency faucet is perhaps the best of its kind.
The site has been working for a long time and constantly evolving. It has an excellent bonus program that stimulates your daily and general activity.
After the cancellation of Faucethub, the site introduced direct payments to crypto addresses, but it had to increase the minimum withdrawal amounts. However, in the near future, the site plans to use some other micro-wallet, the minimum payments for which can be significantly reduced.
Registration on the Firefaucet website is simple. Follow the link, click Register and fill out the simplest form with your email, login, password, repeat your password, go through the captcha. In order to automatically receive coins, you need local ACP tokens (Auto Claims Points), for which the auto-collection of cryptocurrencies is launched with further withdrawal in the cryptocurrency that you prefer from the list of the used coins.
You can get them free of charge via:
Daily bonus;

Captcha input every 30 minutes (Faucet);

Surfing sites (PTC);

Following the links (Short Links);

Wall of orders for simple actions, polls (Offerwalls, MoreQuizTime);

Daily tasks;
Accumulated ACP can be converted to Ethereum and other coins immediately, or you may automatically receive a share of the coin every minute.
There is a level system that allows you to get more for auto mining. As the level increases, the bonus coefficient grows. At the same time, it does not decrease if you do not go to the site for some time.
It is another fat faucet with instant payout. It would seem that the collection process is quite tedious, but it is worth it. After that, the money can be immediately withdrawn to Fausethab through the Withdrawal tab. There is no commission for the transaction, and the funds are credited to the account instantly.
At Speedup-Faucet, you can earn Ethereum by solving captchas or taking part in online games. The timer is set for 10 minutes between orders. In addition, the platform of this faucet of cryptocurrencies allows you to directly deposit ETH into the wallet and provides a referral bonus of 20%. Every week, the top 10 applicants receive a fixed percentage of the total bid amount, which is no doubt an incentive to use the crypto faucet more often.
Summing up all of the above, we would like to say that nothing is absolutely free. One way or another, you will have to pay for everything, be it money or your time. For sure, some apps and games can be fun, but from a profit standpoint, there are much better alternatives than getting $ 0.50 an hour.
Read more in Crypto Currencies