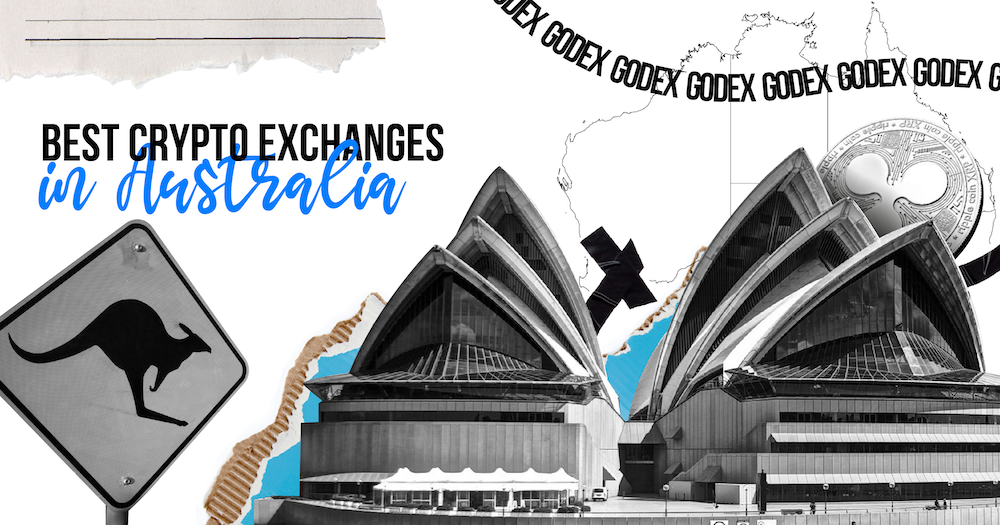 The advantage of being an Australian or living there is the availability of numerous excellent bitcoin exchanges headquartered or doing business there. But which is the best? What is considered "best" is highly subjective, depending on who is asking. Some traders, especially those new to the market, want a platform that is easy to use. Others want an exchange with high liquidity and exchange rates and fees. There are many criteria, and this article examines all of them to help users make a well-informed decision when choosing an exchange.
We Find the Best Crypto Exchange in Sydney
This evaluation was conducted by weighing the following factors: ease of use, costs, liquidity, and a variety of other features. All of these should be taken into consideration when choosing an exchange, whether in Australia or anywhere else.
Getting the Best Australian Dollar

Exchange

Rate

The exchange rate for AUD has steadily gone up recently, and currently, one BTC is worth approximately AUD 15,500. However, the rate differs depending on the trading platform. For example, at Buyabitcoin, one BTC can be exchanged for $14,863, while at CoinLoft, one BTC is worth $15,605.

Nevertheless, the exchange rate is not the only factor to consider. Fees are important, too. CoinLoft has exorbitantly high fees, including a five percent fees for deposits and a further five percent commission on purchases. On the other hand, Buyabitcoin has three percent trading fees, while fees for withdrawals and deposits vary.
Who Has the
Best Cryptocurrency Exchange in Australia?
Aside from fees and exchange rates, there is something to be said for trust and reputation. Coinjar exists since 2013, and they are one of Australia's most popular exchanges. The costs are low and the service is excellent. In fact, CoinJar meets most criteria set for the best crypto exchanges for Sydney and other Australian cities. However, there are plenty of excellent exchanges available in Australia, and this article lists them all below, along with information about fees, security, and other important things.
Other exchanges deserve honorable mention, too:
Independent Reserve is likely among the best for novice traders because of its low costs and clear interface.
Coin Loft and Godex are also excellent because they facilitate speedy transactions.
Mine Digital is a highly secure platform that has both low fees and insured custody.
Top Crypto Exchanges in

Australia
Godex
Godex is not an Australian-based exchange, but they have several features that make it worth considering. For instance, as it should be on the best crypto exchanges most coin pairs available to trade on Godex are popular and potentially profitable. Plus, the service is famous for its low fees and fixed exchange rates. This gives traders plenty of options while protecting them from fluctuating prices. Additionally, Godex users can execute trades quickly. Expect transactions to take five to 30 minutes. These features, along with the platform's enhanced security protocols and protected servers, make Godex one of the world's best exchanges.
Swyftx
The main advantage of choosing Swyftx is that they have over 100 different coins. They also have low fees, market-based prices, and registration by AUSTRAC. Additionally, they have low fees across the board, and the platform works well on mobile phones and desktops.
Buyabitcoin
Buyabitcoin is an Australian owned and operated company with headquarters in Melbourne. The advantage of this, as with any other Australian exchange, is that it operates by a well established and functioning English legal system. Additionally, they have a simple platform and interface that makes it user-friendly. Unfortunately, they do have high fees, but they are not as high as some of the exchanges on this list, as indicated above. However, they do not have any selling fees.
Independent Reserve
Independent Reserve is an Australian-based exchange service that is excellent for people who want to make small investments. They have zero exchange fees, and the website is easy to figure out. It is also worth noting they allow trade in New Zealand and the United States currency. However, things can be difficult for pro traders who want to make big trades because trading volume is low. But, because of the low cost involved, it is one of the best crypto exchanges for traders who are just getting started.
Binance
Binance has a significant following in Australia, which is why it is one of the best crypto exchanges for margin trading for residents of this country. It is highly secure and they have an excellent reputation among traders. 
LocalBitcoins
LocalBitcoins is a Finnish company that brings a new approach to the crypto trading market. Users are allowed to use any payment method they want. Secondly, the site can facilitate person-to-person meetings. Clients can post ads on the platform. sell and buy to and from whomever they wish. Payment methods can be CashApp, Payoneer, or cash. However, using a payment method not provided by exchange could lead to being scammed. Herein lies the advantage of person-to-person meetings. If the two parties feel comfortable with one another, they can complete the transaction. If not, they can go their separate ways.
Coin Loft
Coin Loft has many benefits that a variety of customers will find attractive. One of the best features is their allowance for purchases with cash. Cash payments result in faster transactions than average. A major advantage of cash payments is the identity verification required before the transaction. They also support other payments, including POLo, cards, and Flexepin. The downside to Coin Loft is that they have incredibly high fees, including a nine percent cumulative fee for using a credit card, and a four percent fee for using cash.
Mine Digital
Mine Digital is not as well known as other exchanges on this list, but they have the potential to become one of the nation's biggest trading platforms. They have low fees ranging from 0.1 to 0.2 percent. Another reason to choose them is that they have high liquidity. But, the best reason to use this exchange is that they provide insured custody.
Mycelium Local Trader
Mycelium bears many similarities to LocalBitcoin because it facilitates in-person meetings. Additionally, it has no fees, and there are no requirements to give personal information to set up a meeting between traders. However, the absence of a necessity to provide personal details increases the risk of being scammed. 
FAQ
Which Exchange is Best for Cryptocurrency?
As stated above, there are several excellent exchanges out there. One has to make a list of things he or she wants to see on the exchange and find a platform that meets most of the requirements. The aforementioned CoinJar meets most requirements investors could reasonably expect to have. However, every prospective investor is different. Each person should do plenty of research before picking an exchange to make sure it fits his or her needs.
What Is the Best

Cryptocurrency Exchange for

Beginners?

There can be no doubt that the Independent Reserve is one of the best exchanges for new traders. The fees are low, and the website is easy to use.
Is Cryptocurrency Legal in Australia?
There is no law prohibiting people from using cryptocurrency in Australia, so it remains legal until the government says otherwise. The governor of the Reserve Bank of Australia effectively said there is no way to ban it, so why bother? However, there is a requirement for exchanges to register with AUSTRAC and comply with existing legislation and efforts to stop money-laundering.
What Is the Best Bitcoin Wallet in Australia?
There are a lot of wallets available. Two of the best are:
CoinJar's wallet is popular, and it is compatible with Android and iPhone.
Swyftx also has excellent safety and security features that allow funds to stay safe.
Having a wallet is essential to any trader. Wallets keep coins safe from online predators seeking to make a quick buck through thieving. If possible, get a cold wallet that is disconnected from the internet when not in use. Cold wallets are more difficult to hack than cloud-based ones.
What Is the Cheapest Way to

Exchange

Crypto?

The cheapest exchanges have low fees. Many of the exchanges here have low fees and excellent service. There are also several exchanges not mentioned with reasonable fees, too. Look around and do some googling to find the cheapest exchange.
Read more in Crypto Currencies