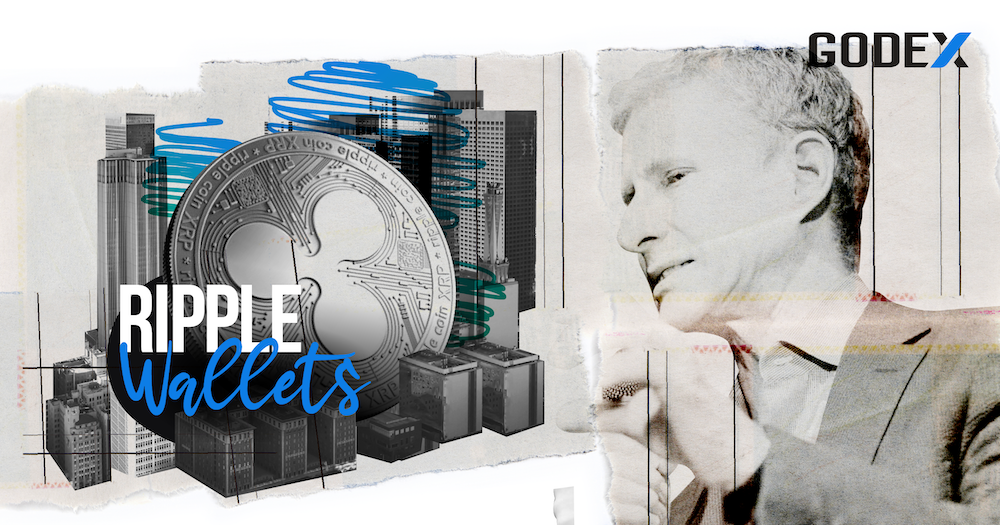 If you are in search of the best ripple wallets in the cryptocurrency market today, you are in luck. We have put together a comprehensive guide on ripple wallets to help you make a more informed decision when choosing the best ripple cryptocurrency wallet. But first, a quick introduction to ripple. 
Ripple (XRP) Overview
Ripple is a payments platform that has been in operation since 2012. As a product of Ripple Labs Inc., Ripple aims to solve the global money and assets transfer problems. Ripple Labs created the product in 2012 just when cryptocurrencies just began to flourish.
According to Ripple Labs, global payments should just be as quick as the movement of information across the globe. They, therefore, created an internet of value model of business to make their dreams come true. 
The ripple network makes it possible to perform instant global payments. The payments reflect instantly and cost a lot less than the existing global payments. XRP is ripple's cryptocurrency which people use to transfer value. 
To be able to store XRP and transact using ripple, one needs a ripple wallet. These are programs that store a user's tokens and one can only access them using special private keys.
To be able to enjoy the full benefits of XRP, one needs a secure ripple cryptocurrency wallet that they can access at all times. This is why we have reviewed the best ripple cryptocurrency wallets in 2020.
Best Ripple XRP Cryptocurrency Wallets 2020 
Just like in the case with other cryptocurrencies, XRP wallets come in different forms. To help you make a more informed decision when looking for the best cryptocurrency wallet, we have reviewed the top wallet in every existing category.
Software Wallets
These are software programs that users can access either online or offline. These programs store both the public and private keys to users' accounts. They are the cheapest and most easily accessible wallets for most users globally. This explains why they are the most wide-spread in the crypto space. They can either be available on mobile platforms or personal computers.
The mobile versions are bespoke apps that run on smartphones. They keep the credentials on either the smartphone or on the developer's servers. It is advisable to settle for the ones which keep the credentials on the device rather than on the developer's servers.
The desktop versions come in the form of web apps or a PC app that you can download and use either online or offline. They are very similar to their mobile counterparts only the operating system is different.
Let's take a look at the top 3 products in this category.
Atomic is perfect for the dynamic modern XRP users looking for flexibility. It is designed for free universal download on all the major PC operating systems. Whether you run on macOS, Linux, or Windows, you can download Atomic and use it to safeguard your credentials. 
It is very secure and has a great customer interface to simplify the onboarding process for beginners. Atomic supports other crypto coins as well. You can, therefore, use it to manage all your assets from a single program.
This is a web-based cryptocurrency wallet which is accessible to both PCs and mobile devices. If you want to access your keys even when away from your PCs then this is the perfect solution for you. 
Cryptonator boasts of fool-proof security, instant transactions right from the palm of your hand, multi-currency and multi-device support. Cryptonator supports more than 10 cryptocurrencies besides XRP and boasts of more than 1 million active users. Above all, Cryptonator has never been in any notable scandal which makes it trustworthy. Their high level of encryption and multifactor authentication makes it very secure.
Abra is only exclusive for smartphones. The developers designed Abra with the modern cryptocurrency user in mind. It makes management of XRP very straightforward and quick. It is available for free download both on IOS and Android platforms. It also supports the majority of the mainstream coins.
It is very secure because it uses two-factor authentification and gives the user all the control over their assets. You access the majority of cryptocurrencies, hold or trade your XRP right from the palm of your hand, and earn interest while at it. 
Hardware Wallets 
These are tangible drives on which you can keep your ripple credentials offline. They are always small, portable external drives that you plug into your desktop or connect wirelessly to access your XRP credentials offline.
This makes them very secure as there is no way any other person can access them unless they have your identification keys.
With these wallets, you have the chance to 'see' and touch your tokens. Unless you misplace the drive, you can rest assured that nothing will happen to what's locked in the drive. Below you can see the top-grossing brand in this category.
Ledger Nano X
This small, light-weight USB cryptocurrency wallet offers excellent offline security for your assets while affording you 24/7 accessibility. 
The Nano X uses Bluetooth to connect to the Ledger Live mobile application from which you can make transactions. Alternatively, you can plug it to your PC and get real-time access to the stored credentials
The Ledger Nano X has a PIN and extra 2-step authentication to lock out unwanted access. In the event of a forgotten PIN, it offers a host of recovery features to help you reset your PIN and get back into your account and make transactions.
It already has support for 20+ mainstream coins with the numbers growing by the day. It also lets you link it with other wallets for easy transfer of funds between different platforms. It costs about $120 in 2020. 
Paper Wallets
These are different from the first two categories in that the transactions and private credentials go on a sheet of paper. Yes, all the transactions on your XRP account go on a small sheet that you can carry like a receipt. 
These are very secure as third parties can't hack their way into your pocket. You print them offline making them immune to hacking. You can also carry them anywhere as you only need to fold it and put it in your pocket. 
The most reliable brands in this category include the following:  
Ripple Wallet
This ripple-native wallet offers fool-proof security for ripple tokens and other crypto coins. It is very effortless to set up and the developers provide clear documentation of the product on their website to help you get started.
It facilitates sending, receiving, and storage of XRP. To make a transaction, one needs to have at least 20 XRP in its XRP wallet. It is simple, straight-forward, and very secure. So long as the user never gives out the pin securing their account, their funds will always be safe. 
The Bitchomp paper wallet is another reliable option for XRP traders looking for a safe wallet for their tokens. The platform is very secure and offers great usability even to novices. You can quickly transfer value, receive coins, or store your XRP with Bithomp.
Although the Bithomp platform is very secure, users should be careful not to give out their private key information as this compromises their accounts. 
How To Use Ripple Wallets for Crypto Exchanges With Godex.io
Godex.io is currently the go-to cryptocurrency exchange for smart traders looking for full value for their money. Godex lets you trade your XRP synonymously and in seconds. The platform runs independently with little or no human intervention which makes it error-free. 
Godex is an all-inclusive platform. It doesn't matter which brand you are using for your wallet. To use Godex, follow this quick instruction:  
Open the Godex in browser or use the mobile application to access the platform.

Select the coin you intend to change. In our case, it will be XRP. Choose the amount you wish to sell, and then select the other coin you want in exchange.

Type in your sender and receiver addresses.

Further, Godex will take over the entire process. It will scan the market, find the best rates, deduct ripple from your account, and deposit the other coin into your wallet within minutes. 
Without any form of registration or collecting any personal information, Godex will give you the best possible exchange rate and give you the tokens you desire. 
Conclusion 
Select a safe and convenient XRP wallet that suits your daily needs and then proceed to trade using Godex.io for the best rates in the market without any registration. Avoid the unnecessary hassle of dishing out personal information to every platform online. 
Choose the safest and fastest-growing platform in Godex and get full value from all your trades.
Read more in Crypto Currencies