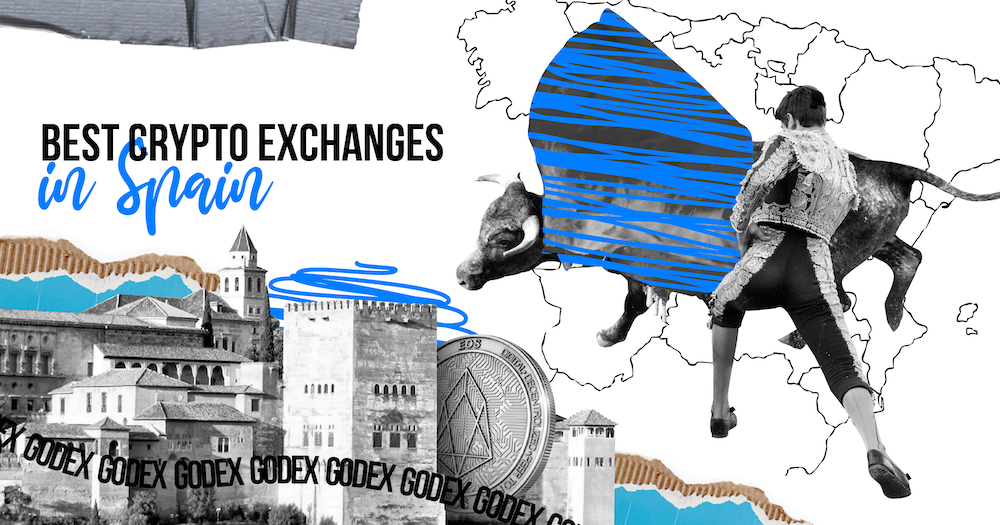 Crypto politics in Spain
The activities of the miners and the owners of the amount of cryptocoins legally considered legitimate and official. However, cryptocurrency in Spain is not a means of payment, and its sale is not taxed. However, all those who are engaged in cryptocurrency trading are required to reflect their activities in the tax return when paying income tax on individuals or legal entities.
In recent years, national tax authorities have become increasingly interested in cryptocurrencies. For example, Spain 2 years ago obliged citizens to declare cryptocurrency assets, and local companies are now required to provide information about cryptocurrency buyers.
It is Spain that actively supports the creation of a regulatory framework for cryptocurrencies in the EU. The country already has entire streets full of bitcoin-friendly stores. It should be noted that many bitcoin companies are located in Spain. And in recent years, even some Spanish banks have started to invest in cryptocurrency and invest in bitcoin companies.
Crypto Exchange Tips for Spain
First of all, what is relevant for any country, you need to choose the best bitcoin wallet and also the best crypto exchange for Spain.
We have collected some very important tips for those who want to start trading cryptocurrency in Spain. This information will help you avoid negative consequences.
In Spain, there is a regulation on the taxation of cryptocurrencies. Your income is subject to a flexible tax rate of up to 23%. The sales tax rate ranges from 24.75% to 52%. By the way, an important addition: you pay tax only if you change the cryptocurrency to the official one.

Cryptocurrencies are not legal tender in the EU. However, many government representatives, as well as the Central Bank of Spain, are increasingly mentioning in their speeches and press releases that cryptocurrencies have great potential.

Spain will introduce General mandatory registration for bitcoin companies in 2022. The activities of operators of cryptocurrency services in Spain will be regulated at the legislative level. The corresponding amendment is intended to bring the country's legislation in line with the recently adopted fifth EU Directive.
According to the bill, cryptocurrency exchanges and wallet owners must be registered.
Factors to consider before choosing any crypto exchange.
We will help you choose the best crypto exchanges in Spain. However, let's first look at the general requirements for any exchange. To minimize risks and create your own rating of exchangers, you need to pay special attention to the following factors:
the lifetime of the platform;

total number of users;

the advantage is in the direction of positive reviews, especially from major players.

the appearance of the exchanger and the interface offered to users;

quality and time of support;

availability of updates from developers.
Read more: How to choose a cryptocurrency exchange
Let's take a look at some of the best crypto exchanges of 2020. And then choose the best one to use in Spain.
Best crypto exchanges in Spain.
We could have chosen a different name for this item – "the best bitcoin exchange in Spain". Of course, you can call bitcoin the most popular coin in Spain, as well as around the world, but definitely not the only one.
Take a look at our top 5 best exchanges:
How popular is this platform? Look at some figures: more than 48 thousand companies work with it. You probably won't be able to find a person in the crypto world who hasn't heard of this platform. Here you can buy and sell popular digital currencies.
3 reasons to choose Coinbase:
Even a novice can easily understand how it works.

There is an option to buy coins using your personal debit or credit card.

You don't need to think about boundaries.
But can we say that this is the best crypto exchange for traders? Let's also look at the disadvantages:
It will take up to a week to process a transaction from a card, rather than from an account within the platform.

Anonymity on this site is a big question. Coinbase has access to track all your transactions and purchases.
Read more: How to secure your crypto transactions?
In contrast to the previous exchange, Godex pays special attention to the anonymity and security of customers. If most centralized exchanges have complex and lengthy verification procedures, then at Godex you do not need to create an account and provide any personal data.
Godex is a relatively new exchange that uses modern and advanced security technologies. The crypto exchange provides you with the speed and highest security of buying and selling. On the platform, you can choose from more than 200+ cryptocurrencies.
It is difficult to choose the best exchange from most of the options. However, this is the best option.
This is a common platform and social network for traders, where you can track the trading strategies of major market players. But it is difficult to call it a full-fledged exchanger. Let's look at the reasons.
Despite its excellent reputation, ease of use and innovation, the exchange has its own characteristics that you need to know before you start using it. eToro is essentially a dealer, not an exchanger.
For those who do not know the difference between these two concepts, we will explain. You do not buy assets on this platform, you bet on the growth or Vice versa fall in prices for a particular asset – that is, trying to guess whether it will be more expensive or cheaper. If you want to buy real shares, eToro acts as a fully regulated subbroker. You must also calculate and pay your own taxes.
Read more: Cryptocurrency Taxes in 2020: A Complete Guide to Tax Rules
You can decide for yourself whether this exchange can be considered the best bitcoin exchange in Spain.
BitStamp is legally operating in the EU, since it received a license.
Briefly about the features of the platform. Account protection is provided by two-factor authentication. The level of data security increases due to verification – this is a mandatory step on BitStamp.
The exchange provides the opportunity to Deposit and withdraw funds in several ways: using cryptocurrency, debit/credit cards, and SEPA. The platform does not charge a Commission for cryptocurrency transfers.
Many European analysts consider it one of the best crypto exchanges for margin trading due to its legality, but it is worth noting that it has a drawback:
To withdraw money from the exchange over the established limit, you will need to register and pass full verification.
Binance was gaining popularity at lightning speed. Small commissions, a huge list of cryptocurrencies available for trading, the quality and speed of support in less than a year made it the best BTC exchange in Spain according to a huge number of users.
Here you can expect to see the lowest transaction fees in the cryptocurrency. But it also has a couple of drawbacks:
Binance is a platform exclusively for cryptocurrencies. There are no other assets here.

To withdraw money from the exchange over a certain limit, you will be required to complete and detailed verification.
This is a bitcoin broker located in Israel. Some people have heard that Coinmama is an exchange, and therefore think that it is possible to trade cryptocurrencies on it. For example, exchange Ripple for Ethereum. You can't do that.
Do you want to buy a lot of popular cryptocurrencies quickly, conveniently, and even profitably? Use Coinmama. However, you can't exchange coins on this platform. And unfortunately, for several years of continuous operation of the platform, the mobile application has not been developed, although this is one of the main conditions for comfortable trading at the present time.
FAQ 
Which is the best crypto exchange in Spain?
Many major Bitcoin and cryptocurrency exchanges have stumbled to use in Spain. We recommend trying Godex, Coinbase, eToro, BitStamp, Binance, or Coinmama.
Is crypto trading legal in Spain?
You can buy or exchange any cryptocurrency without any rules or taxes. If trading cryptocurrencies is your business, you will be taxed only after you convert the cryptocurrency into euros or other national currency.
What are the safest Cryptocurrency exchanges?
BitStamp is a legal operator in Europe, so you can rely on this company. Binance is a key player in the crypto market, the leader in real trading volumes. You should also pay special attention to the Godex platform with its highest standards of anonymity and security of operations.
How do I trade Bitcoins in Spain?
It's actually quite simple. To start trading, you need very little: choose a cryptocurrency and choose the most suitable and convenient exchange for you. By the way, do not forget about the Spanish tax rate on profits when exchanging cryptocurrencies in euros.
Read more in Crypto Currencies